Mirrorworld is a book.
Cut a mirror from the back
and use it to catch the Muddlemob...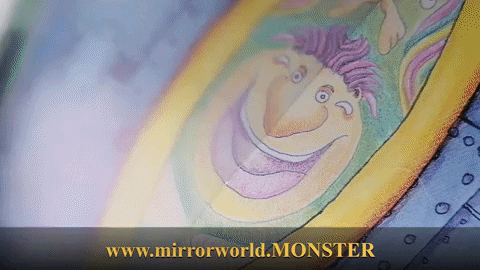 "A fantastic idea and brilliantly produced
– Mirrorworld is addictive." 
The Sunday Times
BUY A  signed
HARDBACK COPY
£9.99
plus £2.81 UK postage
If you would like your copy signed for
someone special (eg. "To James"), please
enter their name in the box below before
pressing the Add to Cart button. Thanks...